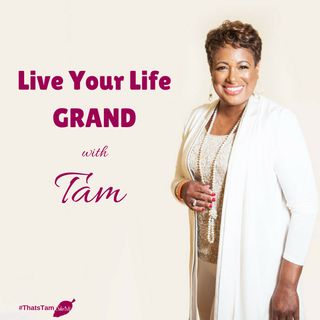 Live Life GRAND with Tam
It's Tam....Talking about everything from aging, human rights, work, eating healthy, being your own kind of beautiful, and more ways on staying motivated to Live Your Life GRAND!

Segments range from 5 minutes to 60 minutes and sometimes include funny, sad, uplifting and courageous conversations on navigating what's happening in the world.

Join the Conversation with Tam and Live Your Life GRAND!